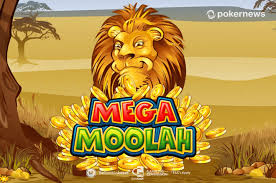 So, you have won a large amount of money playing at an online casino like Uptown Pokies, FairGo, Playamo or Oshi or maybe through a huge lottery win. Since this is a casino site we will stick with the online and land-based wins, although to some degree this article can be applied to some lottery wins. I use phrase "some lottery wins" because of the fact that these jackpots have become large enough to support a small nation for a year, but I digress. 
How much can you Win at an Online or Land-Based Casino?
For the sake of this article, we will stick with those wins that are large enough to change your life. Although you could have a lucrative run at the Craps Table or Pokie Machines, we will focus on huge unexpected wins which in most cases can be found at the Progressive Jackpot machines like the ever green popular Mega Moolah or a recent new Gemtopia pokie game.
If you're looking for that once in a lifetime win online or at a land-based casino, then your best bet is to look for one of those Poke Machines that not only has a Progressive Jackpot, but one which is linked to other machines in other casinos. The Mega Moolah Progressive Jackpot from Microgaming is the most popular and has the reputation for being the largest Jackpot win ever. The jackpot win of £13.2 million (US$16.3 and €14.8) won in October of 2015 by Jon Heywood with a 25p bet at a Betway online casino is the largest.  
So, for the sake of this article, lets focus on Mr. Heywood's win and offer him some sound advice for what to do after this huge win as either a lucky dog or a high roller pokie wins player.
What should you do after a Huge Casino Win?
Pay your Taxes!!
The Taxman is a resilient and determined individual who will in no small matter, make your life miserable. In most cases he will be the first person who knows that you won and will be sniffing around looking for his take on your winnings. Tax law is a complicated issue no matter where you are from, and it is highly recommended to pay a skilled professional to determine the terms and amounts that need to be paid to the proper authorities. 
If you are lucky enough to live and win in Australia, then your taxes will be 0 (Zero)!! Australia believes that your winnings come under that category of "luck" and do not consider any amount of winnings income. This applies to the UK as well. 
If you live in the US, then you will have a large bite taken out of that money. For the $16.3 million that a US citizen would have won, you would have to pay a flat 25% to the Federal Government which is approximately $4 million. There is also the tax from each individual State with Nevada, of course, being the highest. This is where it can get confusing, so be sure to check with a State Certified Accountant. 
Seek a Financial Professional
If you accidently give yourself a paper cut, you put a Band-Aid on the wound and call it a day. If you break your arm, you see a professional, which is a doctor. If you win $16 million you see a professional who will help you properly invest and manage all that money.
One of the biggest mistakes that Jackpot and Lottery winners make is to go it alone and spend their money like drunken sailors in Bangkok. Eventually the money does run out, and in many of these cases, the winners end up in worse financial shape than before. Between the gaudy houses, jewelry, cars, boats and other luxury items, the bill adds up quickly and eventually bites you in the ass. $16 million is a lot of money, but with a few large purchases, it starts to run out quickly. 
We have seen it before in professional athletes with multi-million-dollar contracts who despite making close to $100 million over their careers, end up broke and in serious debt. With professional advice and smart decisions, you will want to make your winnings last as long as possible. 
The stories are long and sad of individuals who have won the lottery, which provides the biggest source of winnings. As hard as it is to believe that someone who wins a few hundred million dollars in one fell swoop can go broke, its probably the norm instead of the exception. 
Empty the Bucket List
After you have hired a credible financial advisor and not your brother in law's cousin who just graduated from University, then you can enjoy your profits. But beware of those long-lost relatives and friends who pop out of the woodwork and have a great investment idea that can quadruple your money. 
There is no right or wrong answer as to what you should do with your money, but you need to be realistic and smart. Don't impulsively go out and buy something which you will not be able to get rid of when you are tired of it. 
For instance, many people will go out and buy a boat, which are terrible investments. They depreciate very quickly and are very costly to maintain. The general rule is that the annual cost of operating a boat is 10% of the purchase price. So, if you go out and buy a $1 million boat, it will cost you $100,000 per year to operate (fuel, maintenance, docking fees, storage, insurance, etc.). Instead of buying a boat you can rent one for a few weeks each year for a lot less money and hassle. 
No Right or Wrong Answer
If you have set parameters on smart purchases, then there are no right or wrong answers as to the direction you would like to go. Whether its travelling the world or focusing on your stamp hobby, there are plenty of ways to enjoy yourself. The huge win is a gift that should be used wisely and more importantly, responsibly. These winnings can provide financial stability not only for you, but for generations of your family. 
No one intends to squander what they have won, but in more cases than not, the result of winning seems to do more harm than good. Capitalize on your good fortune while taking advantage of a once in a lifetime gift that could change your life for the better.